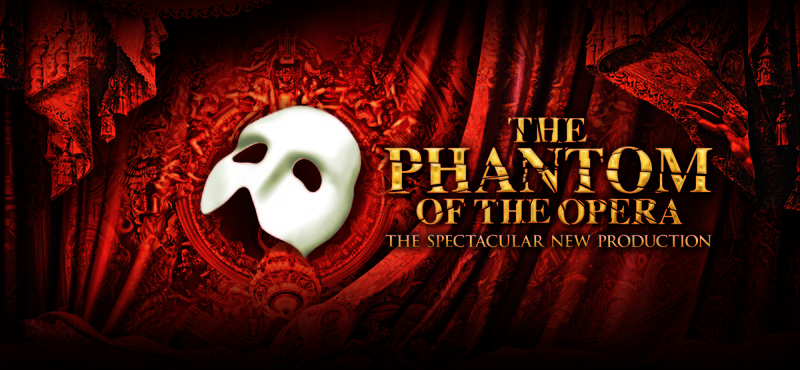 Chris Mann is "The Phantom of the Opera"
Cameron Mackintosh and Andrew Lloyd Webber's Really Useful Group announced today that Chris Mann will join the cast of the spectacular new production of Andrew Lloyd Webber's THE PHANTOM OF THE OPERA currently on national tour.
With newly reinvented staging and stunning scenic design, this new version of PHANTOM, one of the most successful musicals of all-time, is performed by a cast and orchestra of 52, making this one of the largest productions on tour in North America.
Beginning November 25 at the Broward Center in Fort Lauderdale, FL, Chris Mann will portray the man behind the mask, 'The Phantom,' with Katie Travis as 'Christine Daaé,' Storm Lineberger as 'Raoul' and Anne Kanengeiser as 'Madame Giry.' David Benoit will also return to the role of 'Monsieur Firmin' and Morgan Cowling will assume the role of 'Meg Giry.' They join current cast members Jacquelynne Fontaine as 'Carlotta Giudicelli,' Edward Staudenmayer as 'Monsieur André' and Frank Viveros as 'Ubaldo Piangi.'
Recording artist Chris Mann had his breakout turn on NBC's "The Voice." In 2012, he released his debut solo album "Roads" and followed with his PBS Concert "Chris Mann In Concert: A Mann For All Seasons."
For more information on the production and a video sneak peek, please visit www.ThePhantomOfTheOpera.com/USTour
Based on the classic novel Le Fantôme de L'Opéra by Gaston Leroux, THE PHANTOM OF THE OPERA tells the story of a masked figure who lurks beneath the catacombs of the Paris Opera House, exercising a reign of terror over all who inhabit it.
He falls madly in love with an innocent young soprano, Christine, and devotes himself to creating a new star by nurturing her extraordinary talents and by employing all of the devious methods at his command.
Official Show Site: www.ThePhantomOfTheOpera.com
Facebook: www.facebook.com/PhantomOnTour
Twitter: www.twitter.com/PhantomOnTour
Instagram: www.instagram.com/PhantomTour
Andrew Lloyd Webber said, "It's wonderful to have a new production of PHANTOM touring America now that the show has celebrated over 26 years on Broadway. Director Laurence Connor has done an amazing job and this production has received huge critical acclaim in the UK."
Cameron Mackintosh said, ''After a glorious celebration of 26 phenomenal years on Broadway with no end in sight, I'm delighted that this dazzling new production of PHANTOM has been phenomenally well-received by both audiences and critics alike in the U.K. and now the U.S. With an exciting new design and staging, retaining Maria Björnson's amazing costumes, I am confident North American audiences will fall in love with the PHANTOM in his new guise -- for the first time or all over again."
The new production of PHANTOM is an enormous hit with audiences and critics alike…
"Extraordinarily opulent. This PHANTOM'S storytelling and relationships have an electrifying tension." – Chicago Sun-Times
"An intense and spectacular new production with a stunning new design,
fresh drama and added momentum." – Sunday Express (UK)
"Take a deep breath and prepare to be dazzled; this kind
of gorgeous escapism is exactly what audiences need." – The Scotsman (UK)
"Powerful, gorgeous…and better than ever." – The Philadelphia Inquirer

"This PHANTOM is for a new generation." – Roy Leonard, Chicago Now